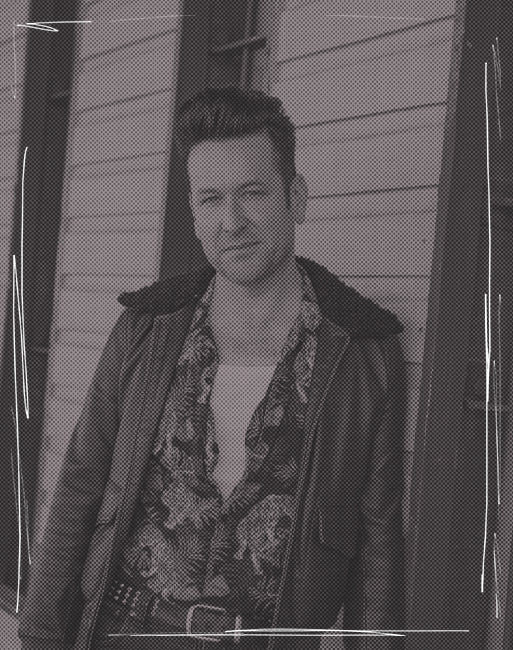 Kav Temperley Frontman, bassist and songwriter of legendary Australian Rock band and 1990's Indie icons, Eskimo Joe. With 6 studio albums under their belts and sales in excess of 750,000, in Australia alone, the band has seen 3 of those albums debut at number 1 on the ARIA charts, with steamroller 'Black Fingernails, Red Wine' shining for a monster 62 weeks in the ARIA Chart Top 50 and "Foreign Land", from their 4th album 'Inshalla', bringing home 2 APRA Awards, for Most Played Rock Song on Australian radio and Best Rock Song of 2010.

Kav played a major role in the music scene creating soulful collective, Basement Birds and writing his dreamy solo debut in 2018 "All your Devotion" . A 70's inspired singer songwriter vibe with a twist giving that tingly, happy sensation of riding on a carousel while floating in the glitz of cloud nine. Famous for his unforgettable voice and catchy lyrical tunes, he has earned his place in Australian Rock Royalty.
Exclusive musical performances
by your favourite artists
1. Book your
favourite artist
Find your favourite artist, request
the song you or a friend loves the most,
and add some personal comments
2. Receive your exclusive performance
0-10 days after your booking
is accepted, receive the
Dedication in your inbox
3. Love it for
the rest of time
Share it with your loved
ones or keep it to yourself
- it's up to you, now and forever
FAQs
What is Dedicate?
How does it work?
What should I expect?
What do I do if I have any questions/issues?
choosing a selection results in a full page refresh
Are you sure you have to leave this page?